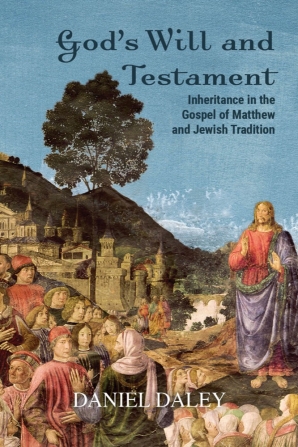 God's Will and Testament
Inheritance in the Gospel of Matthew and Jewish Tradition
Imprint: Baylor University Press
408 Pages, 6.00 x 9.00 x 0.00 in
Hardcover
9781481315524
Published: September 2021
$69.99
Pre-Order
For Professors: Exam Copies
The Hebrew Bible expresses the Israelite belief that the Israelites were the people of God uniquely chosen from among all peoples of the earth, and that this status as elected people guaranteed them certain privileges not granted to other peoples. One of these privileges was the right to an inheritance granted by God himself—a birthright that provided a sense of God's protection and an awareness of Israel's relationship to God as a special nation.
Details regarding the nature of that inheritance—what it is, who receives it, and how inheritance is obtained—appear in every strata and section of the Hebrew Scriptures, and this trajectory continues across many Second Temple Jewish texts. Yet surprisingly little scholarly attention has been focused on inheritance as a unique and crucial concept for Israelite and Jewish religious life and belief. This paucity of attention to inheritance concepts also extends to Matthew's Gospel, where inheritance terms appear on four occasions. With God's Will and Testament, Daniel Daley argues that these passages play a vital role in Matthew's overall narrative, especially concerning Matthew's depiction of true discipleship and relations between Jew and Gentile. Daley further demonstrates that numerous Jewish traditions antecedent to Matthew's Gospel influenced the writer's theology and linguistic choices, often in ways not previously appreciated by interpreters.
As a relational term, inheritance signifies the beneficiary's relationship with God: because God is a father, he gives an inheritance, and because he is an eternal father, the inheritance takes on eschatological connotations to provide a hope for his children into the future. This concept is a thread that binds Matthew and his community to a wider Jewish discourse about what it means to be the people of God. In Matthew's Gospel, this inheritance, this identity as God's elect, belongs to "the ideal disciple," who commits to Jesus and his vision for "greater righteousness."